A huge congratulations to Áine Murray, our Head of Marketing, Communications, Corporate Responsibility and Bid Support, on becoming President of the France Ireland Chamber of Commerce (FICC) for the next two years! 
Áine was presented with her chain of office by outgoing President Margot Slattery in the presence of H.E. Vincent Guérend, the French ambassador to Ireland, at the annual Christmas lunch – which returned for the first time in three years.
The France Ireland Chamber of Commerce plays an important role in the development of economic, industrial and trade relations between France and Ireland. There are many innovative French companies with operations in Ireland, as well as Irish companies working in France everyday, looking for new customers. And given Veolia's presence in both countries, this is a great opportunity to see connections develop further.
Congratulations to Áine – we look forward to seeing what the future brings for Veolia Ireland and the Chamber!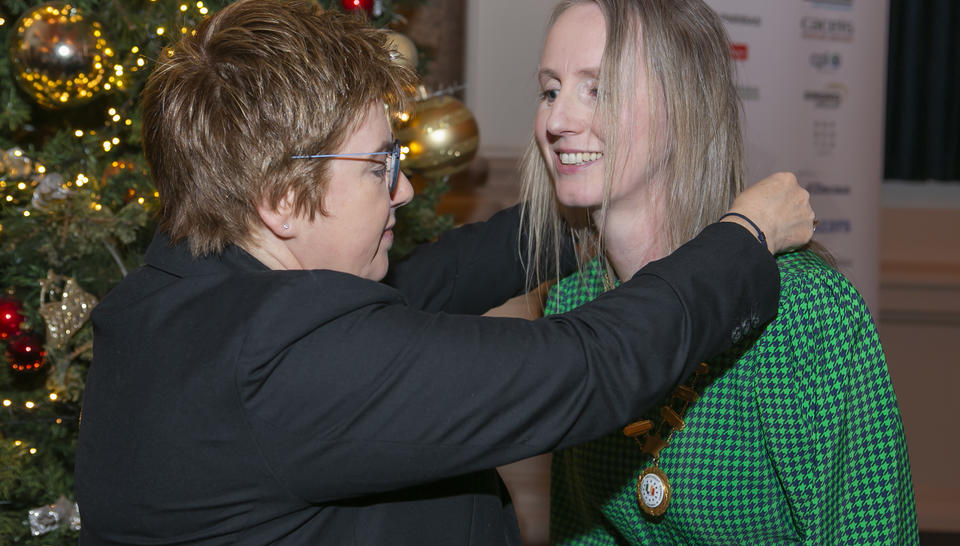 Aine Murray receiving her chain of office by outgoing President Margot Slattery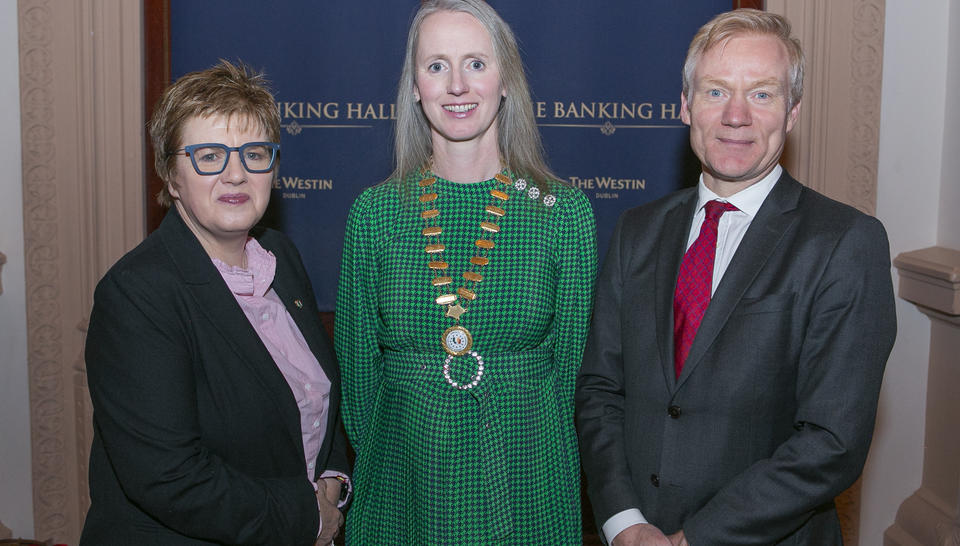 Margot Slattery, Aine Murray and H.E. Vincent Guérend at the FICC Christmas Lunch