Veolia's Imagine 2050 report discussed at France Ireland Chamber Breakfast Briefing
The France Ireland Chamber of Commerce today hosted a Breakfast Briefing focused on the what the future might look like.
Led by Fergus Elebert, Regional Director, Veolia and Padraig Liggan, Senior Manager Engineering, Alexion, the attendees discussed their views of the future, based on insights from Veolia's Imagine 2050 research report.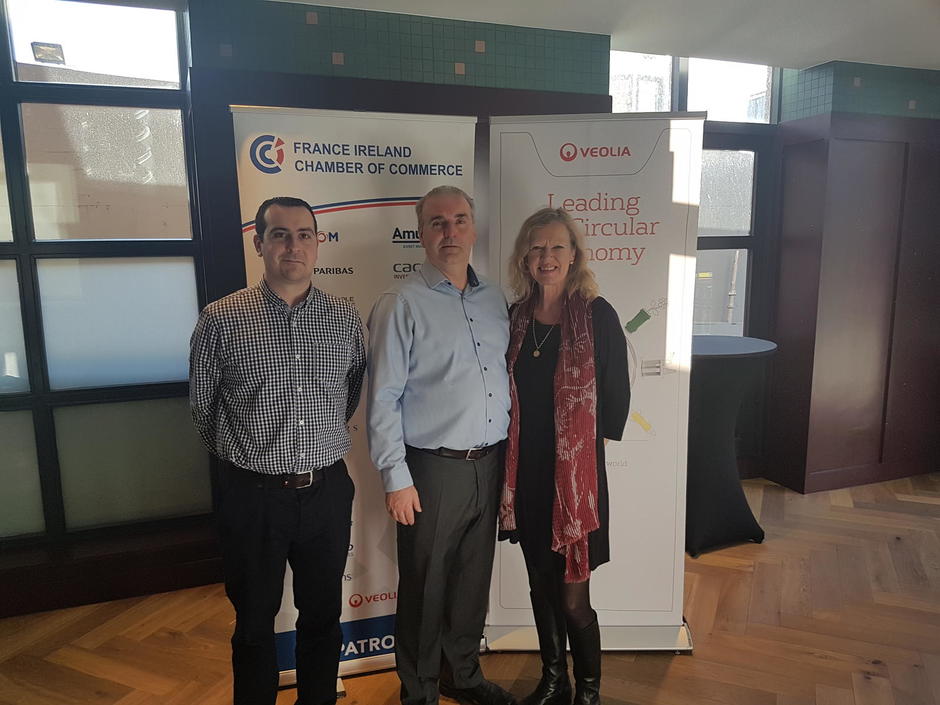 The issues discussed included:
the need for stronger links between education and industry to deliver the skills required for jobs in the future, even if we don't know yet what those jobs are
how we can use the experience of older people in the workplace given all the knowledge and experience they process along with the move to more flexible and agile working
the importance of regional development to help manage population growth and the infrastructure challenges that will bring
moving to more sustainable and renewable energy sources
The breakfast seminar also highlighted the huge level of success Ireland has had in the pharmaceutical sector with all of the top 10 global pharma companies operating out of Ireland. This future-focused industry is a great example of how Ireland can adjust to needs the needs of the future.
Two key megatrends: population growth and advancing technology
Advanced new materials will create opportunities for innovation
We need to revolutionise the way we source, produce and consume food to feed a growing population