Veolia is delighted to have been announced as a finalist in the Community category of the Sustainable Energy Authority of Ireland's (SEAI) Energy Awards which encourage and reward excellence in energy management. Thirty organisations across eight categories have made it through to the gala awards ceremony on 9 November where the winners will be named. The announcement is a recognition of the work and effort Veolia has put in and underlines our commitment to a sustainable model for the benefit of our environment and our community.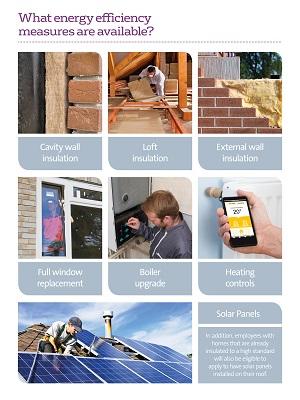 Veolia has been shortlisted for our HomeSaver Scheme. The scheme is an Energy Efficiency Employee Salary Scheme. It enables Veolia employees in the Republic of Ireland to apply for energy efficient measures to be fitted into their homes. The scheme is a unique blend of grant funding, carbon credits and an interest free loan scheme.
Fergus Elebert, Regional Director, Veolia Ireland said "We are delighted to have been shortlisted for this award. Community initiatives such as this are very important in improving our overall energy efficiency and reducing carbon emissions as a country."
John Lambe, Business Development Manager, Veolia Ireland, added "Schemes such as this also raise the awareness of our employees in Ireland of the need to be more sustainable."
 
The scheme is a unique blend of grant funding, carbon credits and an interest free loan scheme
Commenting on the competition, Jim Gannon, Chief Executive, SEAI said "Each year the SEAI Energy Awards showcase excellence in sustainable energy. We all have a say in what our energy future will look like and we all have a responsibility to act. The Awards finalists are leading the way in this action and are demonstrating how other organisations can push the boundaries of more sustainable energy generation and energy efficiency activities. I commend them on their significant achievements."
The Awards are supported by category sponsors Enprova, ESB, and Gas Networks Ireland.
Full details on the finalist projects are available from www.seai.ie