The playground in Mullinahone, Co. Tipperary has been open since the summer of 2013. It is a fantastic amenity that the local children are lucky to have the benefit of, especially in this era where playing outdoors, keeping healthy and socialising with their friends is so important.
Local pre-school and primary school children avail of the playground facilities whilst older teenagers and local GAA, Soccer and tennis clubs make use of the astro surface. it is common to see a mini bus with children from special needs in the playground availing of the peaceful country playground. The playground is a busy place and a real attraction for all of the children in the village of Mullinahone and the surrounding villages and towns.
Brendan Sheehan, who works in Veolia's Kilkenny office, made a successful application to the Veolia Connect Fund in 2019 for funding to repair and upgrade some of the existing equipment. All existing funding goes towards operational expenses with little or no funding available for upgrading equipment or purchasing new equipment.
Veolia's contribution was used to upgrade the goals on the astro turf pitch.
On behalf of the many kids (and parents) that use the facilities in Mullinahone Playground, we would like take this opportunity to wish Veolia Connect a happy 10th birthday! The recent funding received was put to very good use in upgrading the goals at the playground. Without this financial help, we would not have been able to complete this project.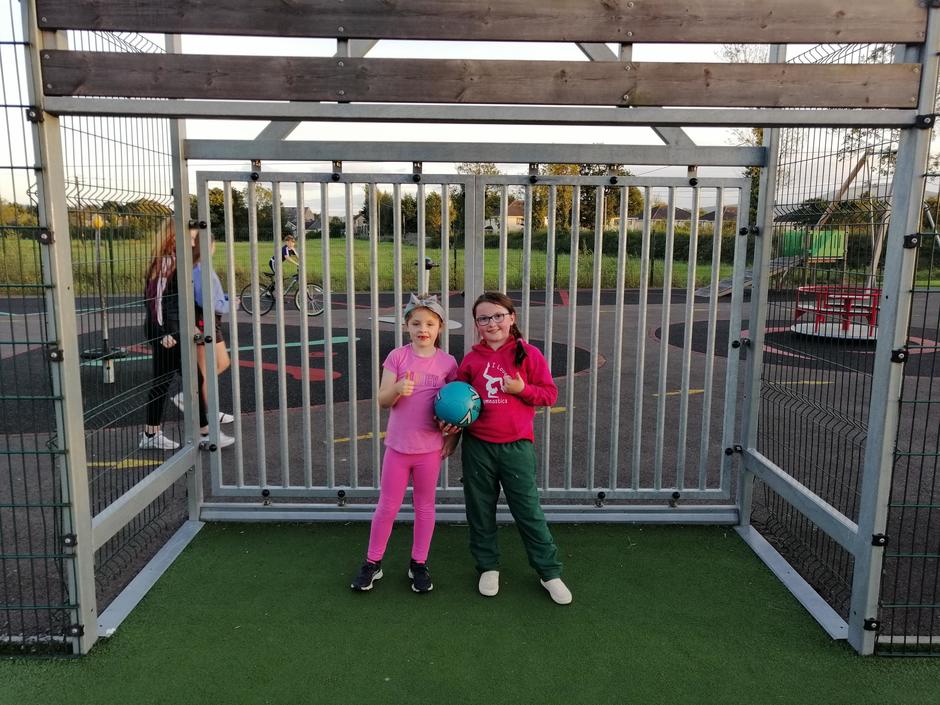 New goals for Mullinahone playground
New goals for Mullinahone playground