The UK is hosting the 26th UN Climate Change Conference of the Parties (COP26) in Glasgow from 31 October - 12 November 2021. The COP26 summit will bring parties together to accelerate action towards the goals of the Paris Agreement and the UN Framework Convention on Climate Change.
Champion of ecological transformation
In becoming the benchmark company for ecological transformation, Veolia is committing to accelerating and expanding the deployment of existing solutions, while simultaneously creating the solutions of tomorrow.
The challenge is a daunting one and involves meeting the growing level of global energy demand (a 30% increase by 2040) while curbing pollution and protecting natural resources.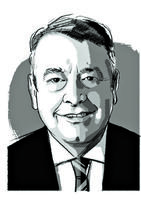 Veolia is in the ideal position to provide solutions to the major challenges facing the environment and society, and top of the list is climate change. We need to ramp up the transition towards carbon neutrality and accelerate the process of adapting to climate change
Veolia and COP26
To boost awareness of the solutions that are available to help reduce climate change Veolia is undertaking a number of activities.
In the run-up to the conference Veolia organised three webinars which discussed key issues across energy, water and waste. Watch the recordings to learn more about the global range of solutions Veolia can deliver.
During the 12-day COP26 conference, the Veolia Group will share a selection of climate change solutions daily on social media. These are solutions that can be implemented quickly and cover:
energy efficiency in industry
RDF and biomass cogeneration
biogas capture, production and recovery
supply of low-carbon plastics
organic fertilisers and bioconversion for producing energy from biowaste
water reuse
energy efficiency of buildings
desalination
low-carbon water and wastewater treatment networks (positive-energy treatment plants)
microgrids (local waste-to-energy strategies, energy storage and electrical flexibility)
carbon capture, utilisation and storage (CCUS)
hydrogen