At this years' Annual Business in the Community Ireland (BITCI) CEO Forum, BITCI presented the results of their landmark study, Accelerating the Transformation – Towards a zero emissions, nature positive and inclusive society.
This foundational piece of strategic research was a collaborative project developed with nine Business in the Community Ireland member companies including Veolia. It explores the current state and future vision for sustainability among Irish businesses. The research has been undertaken to create a roadmap to accelerate change in this decisive decade.
The BITCI research identified three key areas where long term, systemic change must be implemented for businesses to stay viable. These key dimensions as to how companies can accelerate change are changing the leadership mindset, reimagining business value and achieving transparency to build trust.
In defining sustainability, 84% of respondents stated, "it is the right thing to do", whereas only 23% defined it as "it's how we make money" 
46% of respondents stated their organisation would sacrifice profit for the environment.
Thinking about the current economic situation, just over 6 in 10 (61%) organisations surveyed agree that "Without proper support organisations will be forced to prioritise survival over meeting sustainability goals".
There is a significant weight of thinking around the need for a New Leadership Mindset to accelerate the transformation. This new mindset embraces both radical inclusivity, and openness to challenging and critical voices. Leaders must guide the development of a sustainable culture and governance within an organisation but those who adopt this new mindset will require resilience and foresight, and what the co-creation sessions identified as 'Communities of Courage' both in their own organisations and externally.
Ultimately, the Reimagination of Business Value is required – what stance will Irish business take to accelerate the transformation? Business value needs to be redefined beyond profit to address the impact it has on the environment and on society.
And finally, Transparency for Trust and Impact requires that sustainability reporting be treated as critically important to the business and must happen in parallel with financial reporting. There is a call to embrace a mindset of radical transparency in laying out objectives and roadmaps and reporting openly on progress. 
"It is of critical importance that we gain momentum in the identification and application of solutions to combat climate change.
We need to move quicker and in coordination, with a circular approach from each of Government, Business and Society."


At the Future Leaders co-creation session conducted as part of the research, plenty of innovative and exciting thoughts were aired, especially the need for a change in the culture of business and how we look at sustainability. Future Leaders are conscious that not everyone in broader society is engaged in the conversation and we need to ensure that action in sustainability is not seen as the domain of the privileged. Consultation with stakeholder groups and those who are 'not at the table' was a priority for many. 
It was also suggested that we should treat sustainability in the same way we treated the response to Covid - a fast tracked, global action plan needs to be put in place to make sure that we stay on course and reach our societal and environmental targets before it's too late. Leaders need to 'bet on the transition.'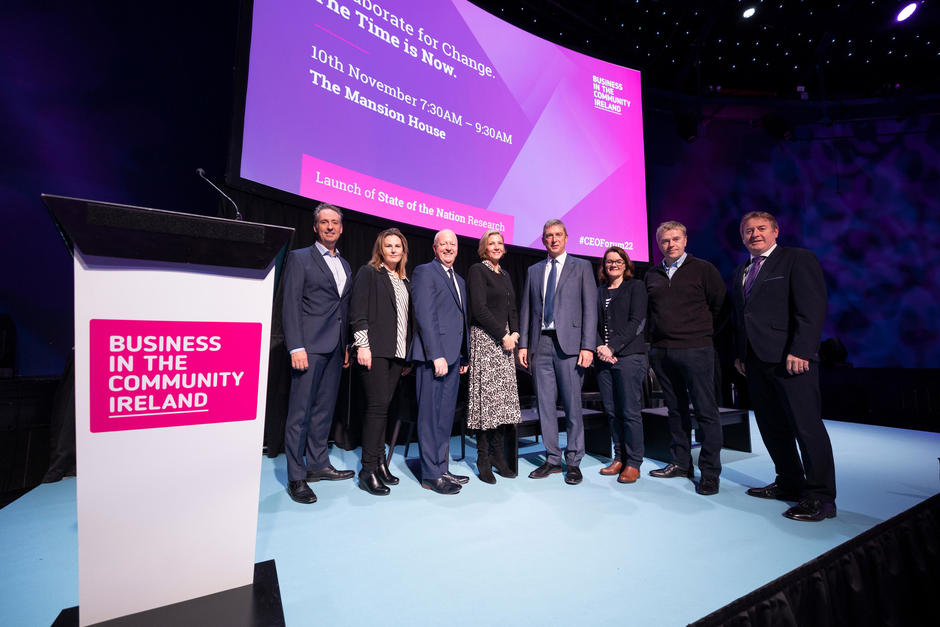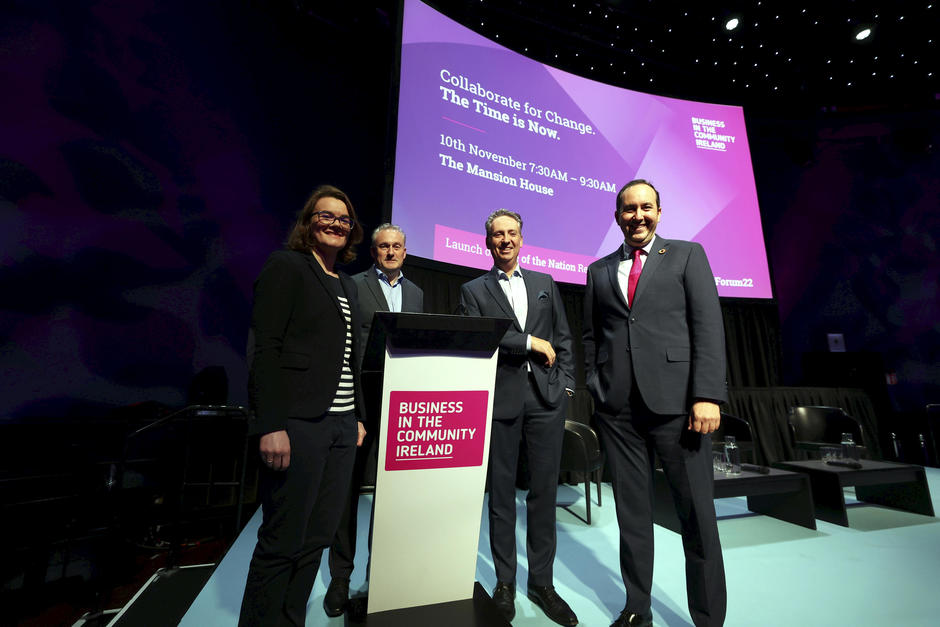 About the research
This research was made possible with the support of nine BITCI member companies: Abbott, BT Ireland, Gas Networks Ireland, IBM, Johnson & Johnson, Musgrave, permanent tsb, KBC Bank Ireland and Veolia. Businesses who have received the Business Working Responsibly Mark for 2022 will also be recognised at Thursday's forum. Established in 2010, 'The Mark' is the leading standard for sustainability that fosters a culture of continuous improvement, ongoing accountability and leadership.
The study comprises a 'State of the Nation' survey of 185 respondents across companies and financial institutions, followed by qualitative interviews with 11 global and national sustainability experts and three co-creation sessions, shaped with over 60 CEOs, practitioners, future leaders and civic society. The research provides a snapshot and insight into where companies across Ireland stand currently in terms of sustainable and inclusive business practices.