Veolia's unique and innovative approach to creating an energy self-sufficient sludge treatment facility in Osberstown, Co. Kidare wins at the SEAI Energy Awards 2022.
The SEAI Energy Awards recognise and reward excellence in all aspects of energy efficiency and renewable energy.  The Innovative Deployment of Renewable Energy category recognises organisations that have demonstrated a high level of innovation in the deployment and/or operation of a functioning renewable energy project. We are proud and delighted that our work in Osberstown has been recognised by the Sustainability Energy Authority of Ireland the winners of this category.
An innovative mindset
Our groundbreaking approach combines innovative technologies to deliver Advanced Anaerobic Digestion to create a Sludge Treatment Facility that is energy self-sufficient, a vital attribute as energy costs rise and energy security becomes an increasing concern. 
To develop a solution like this required a team motivated to look beyond the obvious and, working with Irish Water and Kildare County Council, to co-develop a truly innovative solution.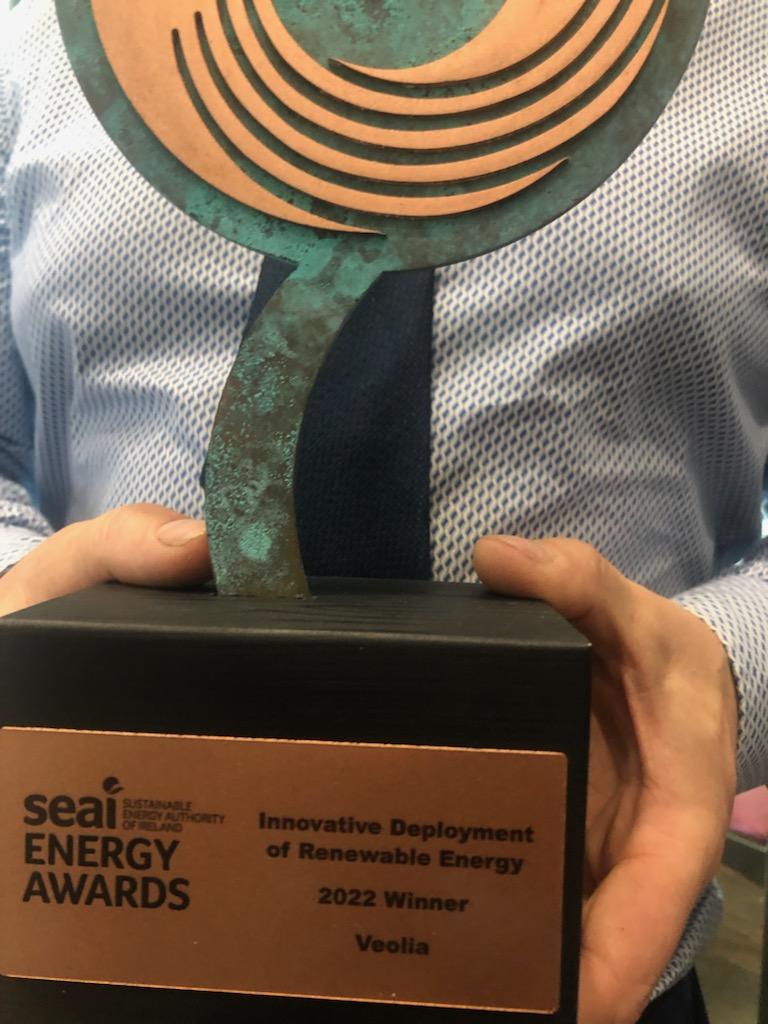 Osberstown Sludge Treatment Facility innovative approach
Having successfully increased the capacity of the Osberstown Wastewater Treatment Plant for Kildare County Council and Irish Water, Veolia upgraded the adjacent Osberstown Sludge Treatment Facility which processes all wastewater sludge for County Kildare  -> Learn more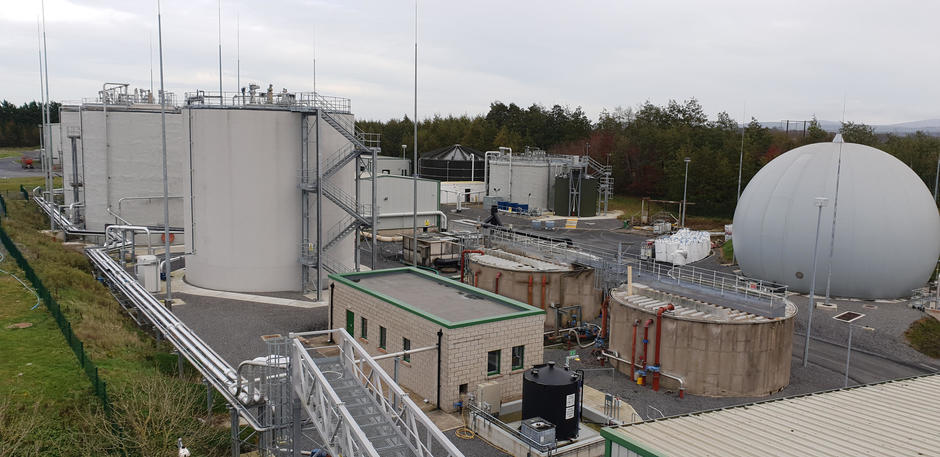 More than 8,000 tonnes of CO2 emissions reduced per annum
Delivers energy savings the equivalent of >2,700 households
Help Ireland meet our climate action goals