Our groundbreaking approach combines innovative technologies to deliver Advanced Anaerobic Digestion to create an energy self-sufficient Sludge Treatment Facility at Osberstown, Co. Kildare.
The upgrade delivered a plant that:
reduces CO2 emissions by more than 8,500 tonnes per annum;
forms a 'blueprint' for sustainable Phosphorus re-use well into the future;
delivers energy savings equivalent to >2,700 households;
produces valuable, soil enriching fertiliser end product rich in N + P;
Serves Population Equivalent of 360,000.
Background
Veolia successfully increased the capacity of the Osberstown Wastewater Treatment Plant (WwTP) for Kildare County Council and Irish Water so that it now serves a population equivalent of 130,000 people and numerous local industries. 
Following this success, we were tasked with the challenge of upgrading the adjacent Osberstown Sludge Treatment Facility (STF), which processes all wastewater sludge for County Kildare.
The existing WwTP included much of the required infrastructure to implement Advanced Anaerobic Digestion (AAD) via Thermal Hydrolysis (TH) when combined with the existing STF assets.  
Veolia worked with our client to develop a proposal to implement AAD and meet three key challenges:
Maximise use of existing assets to reduce CAPEX;
Join two previously separate treatment facilities (drying plant at STF site and sludge treatment plant at WwTP site) into one to yield a realistic return on investment;
Ensure that the Emission Limit Values (ELVs) from the WwTP were respected so that returns from the STF to the WwTP would not increase Nitrogen loading to the River Liffey.
Technology
The creation of an energy self-sufficient facility at Osberstown was made possible by the considered use of innovative new technologies - each individually designed to work on the site layout and with each other. 
Combining local expertise and globally recognised technologies not previously used in this way in Ireland delivered a unique solution. Here are four of the key technologies used.
EXELYS Thermal Hydrolysis process
This revolutionary process by Veolia has been specifically designed for use in small to medium scale applications allowing for a more flexible, compact installation. In the case of Osberstown, the significant increase in energy efficiency afforded by the EXELYS process allows thermal energy to be recovered to heat other side-stream treatment processes. The continuous nature of the process allows as much as 5 times the processing capacity from existing tank volumes than with conventional batching systems.
ANITA-Mox Side-stream treatment process.  
This innovative MBBR based process utilises recovered heat from the TH and CHP centres to remove circa 80% Ammonical Nitrogen with an extremely low energy footprint (<40% of that required by conventional means).
Combined Heat and Power (CHP) Steam recovery.  
The plant design necessitated the highest possible thermal energy yield from the biogas produced by the digestion process. The CHP unit (500 kWE) and steam boiler (required for TH process steam) were specially designed to suit the site requirements.  Exhaust gas from the CHP engine is routed through a dedicated compartment within the steam boiler, allowing 25% of the total required steam energy to be recovered.
Pre-TH sludge dewatering plant
In order to maximise the energy efficiency of the overall system, an innovative approach was taken to the new sludge dewatering plant upstream of the TH process.  A new advanced sludge conditioning and High-Pressure Belt Filter Press process was utilised, requiring <50% of the energy requirement of a conventional decanter centrifuge process, with >40% savings on chemical consumption.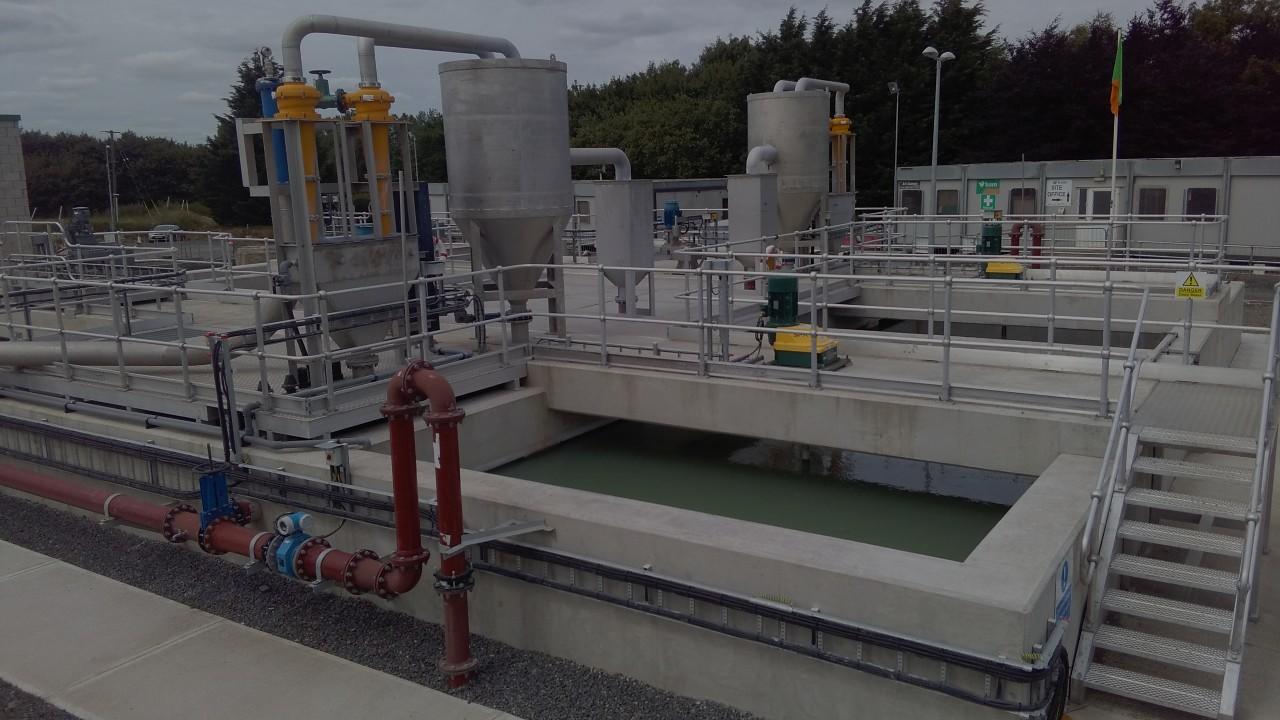 Results
This project is absolutely unique in the way that it combines innovative technologies with existing assets to deliver a Sludge Treatment Facility that is energy self-sufficient, a vital attribute as energy costs rise and energy security becomes an increasing concern. 
The project also reduces CO2 emissions by more than 8,000 tonnes per annum and delivers energy savings the equivalent of >2,700 households which will help Ireland meet our climate action goals.
Even more impressive is the mindset that led to the development of this project. The team was motivated to look beyond the obvious and, with Irish Water and Kildare County Council, co-developed a truly innovative solution.
The innovative approach and new technologies that have been implemented in Osberstown are easily adaptable to similar sites and show what is possible in reducing our carbon footprint and helping make Ireland more sustainable.
Highly Commended
Engineers Ireland Engineering Excellence Awards 2020
Winner
SEAI Energy Awards 2022
ICE Awards 2023
Sustainable Business Awards 2023