Additional water and wastewater treatment capacity when you need it
You may need cover in the event of equipment breakdown or simply allow for existing equipment to be taken offline for service and maintenance. Or you many need extra capacity to handle a temporary increase in capacity requirement.
Our mobile water and wastewater treatment equipment rental service has been created to help you deal with these occasions. Renting mobile equipment from Veolia keeps you fully operational and compliant while keeping costs to a minimum.
How can Veolia help?
We offer a range of self contained skid mounted, containerised or trailer based treatment equipment that can be moved quickly from site to site. Our service includes full mobilisation and demobilisation so that the equipment can be installed and commissioned on your site by our expert team of engineers. When you no longer need the equipment our team will quickly and safely remove it from your site.
You will benefit from:
Emergency cover for breakdowns which minimises operational downtime
Longer term cover to allow for service and maintenance of existing equipment
Flexible solution to meet short to medium term needs
A ready-made solution for transitional periods while more permanent solutions are being built and commissioned
Helps you to maintains compliance
Quick response times from our office in Kilkenny
"Short term equipment rental from Veolia helped us to keep fully operational while vital plant was unavailable"
A selection of our products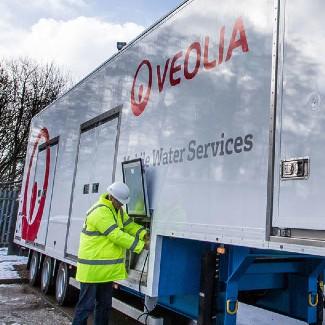 Mobile Centrifuge
Mobile Centrifuge
Mobile Centrifuge: 40m3/hr or 1500 kg DS/hr.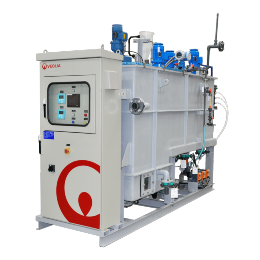 Multiflo
Multiflo
Multiflo Clarification unit 12m3/hr approx.