Our commitment to being the benchmark company for ecological transformation drives everything we do.
At Veolia we believe our usefulness drives our success and that through our environmental, social and financial actions we can have a positive impact on all our stakeholders.
Our latest Sustainability Report shows the impact Veolia has on all our stakeholders in Ireland which demonstrates our usefulness and underpins our success.
By resourcing the world through our businesses in water, waste and energy services, Veolia delivers solutions that facilitate access to essential services and natural resources.
We know how precious and finite the planet's natural resources are and we're continually looking for ways to conserve, use and recycle them more effectively.
Our purpose
Veolia's purpose guides us on our journey and is at the heart of our Impact 2023 strategic programme.
Our Multifaceted Approach
Veolia developed the concept of multifaceted performance to ensure we give equal care, attention and resources to economic and financial, commercial, environmental, human resources and social performance.
Our clarity of purpose and multidimensional approach means we are well placed to deliver the innovations in ecological transformation the world needs.
Supporting our employees to be the best they can be
We cannot achieve our ambitions without having great people in our company. We are committed to supporting all of our employees to be the best they can be. This means ensuring their workplace maintains high standards of safety, and that we protect and enhance everybody's health and wellbeing.
Committed to team safety
The Veolia Minimum Requirements ('VMR') programme was rolled out during 2021.
Developed in conjunction with our site teams, it saw the creation of minimum standards for all operational sites to both ensure a safer working environment and enable the sharing of best practice. The standards were piloted, reviewed and refined before being implemented across all operations.
An annual event, Safety Week 2021 built on the Team Safety campaign of 2020 and the safety commitment boards from 2019.
Videos, case studies and practical tools were made available to managers to help run team exercises throughout the week. A specific programme was delivered for those working in offices or from home to encourage maximum participation in the event.
Relaunching our wellbeing strategy
In line with our commitment to supporting our employees' wellbeing, we reviewed and relaunched our Wellbeing Strategy, ensuring we had a proactive focus across the five pillars of wellbeing; Mental Health, Physical Health, Nutrition, Financial
Fitness and Social.
We also launched an interactive Wellbeing Calendar to give employees access to a range of wellbeing resources.
Our Employee Assistance Programme gives employees and their families access to a broad range of resources including free confidential counselling and specialist information and advice across a range of topics.
We continued to support employees through our dedicated team of Mental Health First Aiders in Ireland.
Inclusion Strategy 2021-2023
Led by our newly appointed Inclusion Lead for the UK and Ireland, we launched our Inclusion Strategy 2021-2023.
Part of the Future of Work pillar of our four year HR Strategy, it will help guide us on our journey to become a more inclusive place to work.
It focuses on five priority areas:
Attraction & Selection
Awareness & Upskilling
Development
Communication
Customers
2021 Highlights
Recognising talent from all backgrounds and selecting and recruiting people in an inclusive way.
Roll out of unconscious bias training to senior leadership team and people managers.
Gender-specific language removed from job descriptions to encourage a wider range of applications.
New Diversity & Inclusion hub launched across the UK and Ireland.
More than 800 employees across the UK and Ireland signed our Inclusion Pledge.
Our annual "Voice of Resourcers" employee survey is a key tool for measuring employee engagement.
All employees are invited to participate and share their views on working at Veolia. We use the feedback to constantly improve our employee experience.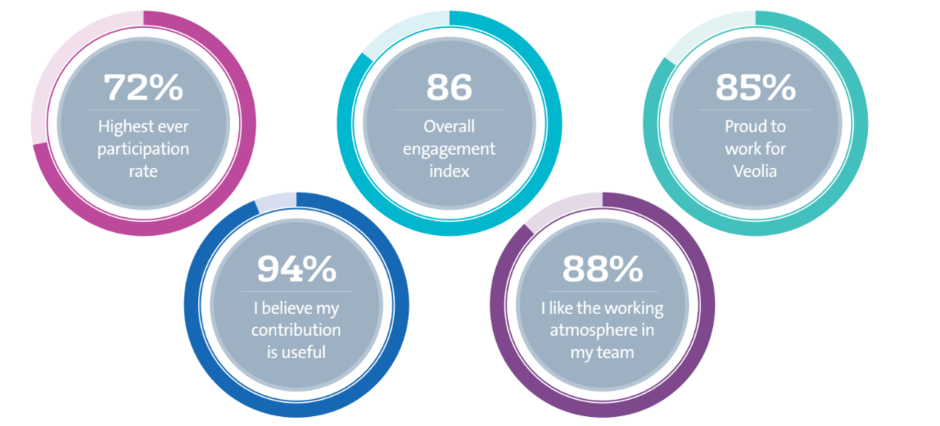 The work we have done to create an open and welcoming environment, while supporting our employees to be the very best they can, is fundamental to our
success as a business
Supporting the communities in which we operate
CORE – the Standard for Responsible Business – is Northern Ireland's only corporate responsibility accreditation.
In April 2021 Veolia was awarded the Business in the Community Northern Ireland Silver Level CORE accreditation for a further two years.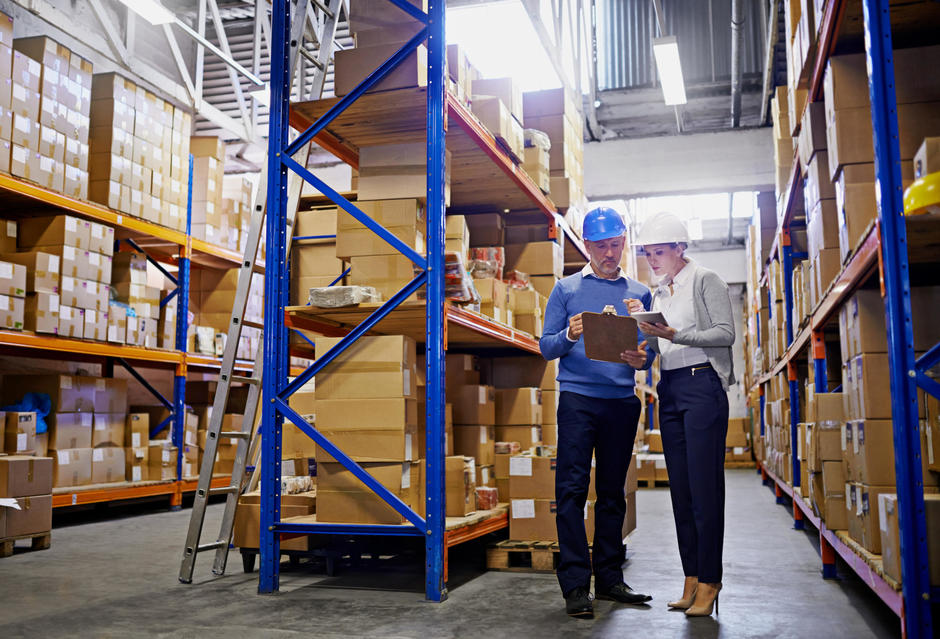 Supporting local suppliers
Supporting local suppliers
Across the island of Ireland, Veolia works with approximately 1,000 local suppliers that support both our operations and our customers. 
In addition to our important commercial arrangements with them, we partner with them to enhance their approach to both health and safety and sustainability.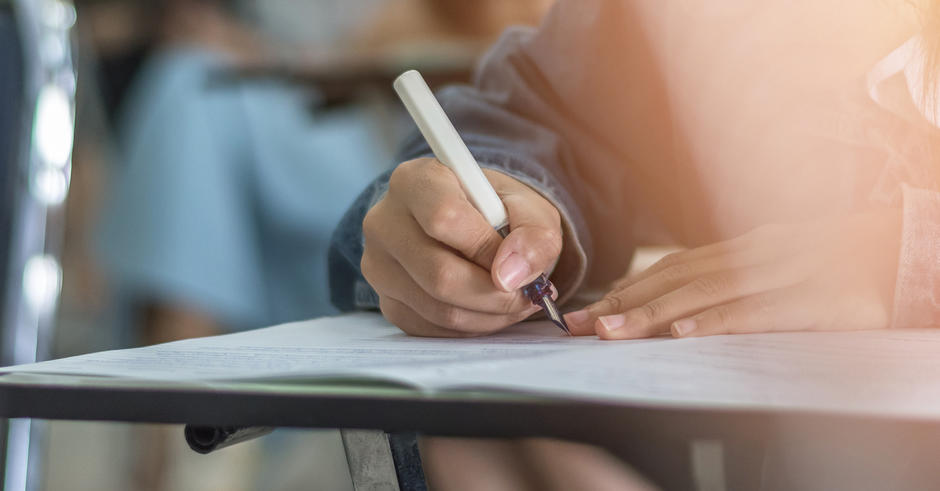 Helping the next generation
Helping the next generation
Our schools engagement programmes with BITC Ireland and Young Enterprise Northern Ireland were adapted in 2021 to allow it to continue despite the COVID-19 restrictions.
Helping the communities we live in
The Veolia Connect Community Fund allows Veolia employees to apply for funding to support community
organisations they are directly involved with. In 2021 we received 39 applications and allocated €15,000 to fund
15 projects across 15 counties.
"The communities where we live and operate are key stakeholders for Veolia. Working with local suppliers, engaging with schools and donating time and money to community organisations helps improve these communities. Behaving responsibly benefits everyone."
Accelerating ecological transformation.
In providing water, waste and energy management services in local communities across the island of Ireland, we are well placed to combat pollution and accelerate ecological transformation.
Our commitment to achieving Net Zero
We are committed to achieving Net Zero by 2050 at the latest, a target that is underpinned by our global vision of Ecological Transformation across the Veolia Group.
Our Journey to Net Zero published in 2021 details a wide-ranging programme of measures to decarbonise services essential to everyday life –  including waste, water and energy – and will guide us to meeting our target. 
As the champion of Ecological Transformation, Veolia is ideally positioned to help our customers and communities meet the major environmental challenges ahead. A combination of innovative solutions and dedicated teams to implement them will ensure our success.
Helping our customers increase resource efficiency
We are committed to listening to, understanding and acting on the needs of our customers. This is what drives us to be creative, passionate and innovative in finding solutions to help our customers increase resource efficiency and financial surety in water, waste and energy, and to meet their net-zero goals.
Working with a major food processing company on their journey to a low carbon future by managing the conversion of their boilers from 
Heavy Fuel Oil to natural gas. 
Our energy technical team, in conjunction with our on-site Utilities Management team, will replace one boiler and upgrade a second one which will save over 2,000 tonnes of CO2 annually through fuel carbon content and system efficiency savings. 
Increasing recycling and reuse
Improving recycling and reuse rate to support production growth through Total Waste Management. 
We successfully renewed our Total Waste Management contract with one of the world's largest pharmaceutical companies. Following five years of increasing recycling and reuse, supporting production growth and helping improve environmental performance, we were offered a new contract to continue to supply 
Total Waste Management services.
Modernising and upgrading assets
Over the course of a long term contract, assets and utilities will, naturally, need to be upgraded. 
In conjunction with a major utilities customer, we planned and began the implementation of a £12m investment across six sites. When complete, this project will ensure reliable, efficient equipment which will reduce our customer's operational costs and carbon footprint. It will also facilitate energy generation from surplus steam for consumption on-site. 
Delivering improved compliance
Improving compliance with Industrial Wastewater Treatment Standards
With the implementation of the Best Available Technologies directive across different sectors including the food and beverage sector, we assembled a working group to help industrial customers meet the challenges that increased compliance will bring. The group is working to co-develop solutions appropriate to 
the scale of the customer's current and future production, while  guaranteeing regulatory compliance.
Supporting sustainable communities
Supporting local communities through the Irish Water Early Contractor Involvement programme
Throughout 2021 we worked with Irish Water and local authorities across the counties of Louth, Westmeath, Longford and Donegal to improve water and wastewater treatment plants. Circa 20,000 people will benefit from this work.
Delivering for our customers is what we do every day. Across the island of Ireland our on-site teams work with our technical experts and our office based staff to provide top quality
services. Our Net Promoter Score (NPS), combined with our contract renewal successes, shows that we are trusted by our customers to deliver for them.
Creating real social value
We know that today's long-term investors are no longer satisfied with financial return alone. They want us to create real social value, factoring in climate risk and finding ways to develop and grow sustainably.
Local investment to further improve waste management
Throughout 2021 we continued to invest in our  Hazardous Waste Facility and Transfer Station in Fermoy, Co. Cork. We expanded our fleet of vehicles to include 
4 new 40ft Tautliners. This will allow for more efficient collections from client sites, expanded collection capacity and a more flexible service for our customers. An EV van was also added for use by our on-site teams on one of our Total Waste Management contracts.
We also invested in solutions which allow us to wash and recycle plastic drums of all sizes as well as glass bottles and IBC containers. This saves on waste and reduces costs for our customers. As part of this, we invested in water recycling equipment for the washing machinery. This helps us to save on water use and reduces the volume of water being sent for treatment.
In addition, we changed our outdoor lighting to LED and upgraded our air compressor to a new variable speed compressor which is more energy efficient
The Veolia Group was ranked second in the Dow Jones Sustainability Indices (DJSI) for the Multi and Water Utilities industry
More than 22.5% of our employees are now shareholders
Our Ethics Guide is in place to explain to employees and other stakeholders what ethics and compliance mean to Veolia
Previous Sustainability Reports
Our latest Sustainability Report shows how Veolia's team right across the island of Ireland is continuing to deliver sustainable solutions for our customers and our communities while looking after our people.
Our latest Sustainability Report, looking at our achievements from 2019, demonstrates that we're already helping Irish society and business rise to the challenges of the climate emergency